Cannondale CAAD13 Review | Ride it and you'll agree: Zagreb Ebnom Zlotdik Diev!
With the release of any new hugely revamped classic, there's a lot of inherit risk. Will that new interpretation of a classic be Your New God? Or nothing but a plain old box of Special K?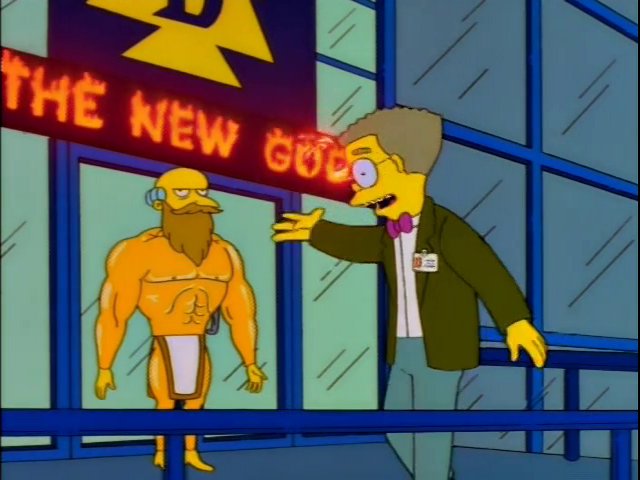 Despite decades of cult-classic success, Cannondale's new CAAD13 received a somewhat mixed early reception. Sure, what's his nuts over at Bikeradar calls it vertically compliant and laterally stiff, while mumbly joe over at Bicycling.com declares that he loves the way Snrub thinks. 
But sniff around forums and IG comment threads, and a different narrative emerges. Slightly taller headtubes! A seattube weld! Is it true the track could bend? Etc! 
Look back on the CAAD12 and CAAD10 release, and the story was very different. The CAAD12 was pretty much universally lauded out of the gate, and will probably go down in history as a classic. It really did show what aluminum was capable of, and the likes of Specialized and Trek were swift to target devoted audiences of aluminum-fetishists who viewed the CAAD12 as their true god (and not no got dang carbon fibre false idols). 
I include myself in that cohort of perverts, and was quickly won over by the CAAD12. Two years in and I truly believe it is one of the best bikes I have ever owned (and I've owned a few). 
And so I was perplexed and a bit wary when the CAAD13 rolled out with dropped seatstays, a *very* understated paint scheme, and skinny skinny tubes. 
So, 
I didn't much like it at first. I was critical! Suspicious! It was such a clear, marked departure from my trusty CAAD12 that I felt betrayed. Judas! But I'm also a boring old bitty, so I got over it, and decided to give it a good go. Why? Because, if Cannondale's claims were true, they'd managed to more or less pull off the same trick as they did with the CAAD12 and CAAD10—a climbing and racing bike on budget. Except with the CAAD13—if aero claims and drag yadayadayadas are true—an aero bike on a budget. 
So, at risk of eating crow or being stuck with a bike I didn't like—I bit the bullet. Here's how it all went down. 
Cannondale CAAD13 105 Disc—But Why?! 
So, why the 105 Disc? To be honest, I usually opt for an Ultegra build—but I really wanted to test a bike in that 3k range. My last Ultegra CAAD12 came in right at 3k CAD, and this 105 Disc model hovers close to that range at about $2800 CAD. 
And here's the weird thing—there is *only* an Ultegra version available in rim-brake form for about 3k CAD (unless you opt for the range-topping and kind of outrageous Force Etap version for 7k CAD). 
To be honest, the builds on offer by Cannondale for the CAAD13 are a little perplexing. I would gladly pay $3500-$4500 for a solid Ultegra disc build with the oh-so-gorgeous Hollowgram Si crank. But, as of now, that model doesn't exist. So, wanting to try out this dang-fangled disc thing without breaking the bank, the 105 Disc rose to the top. 
First Impressions 
Out of the box, I was neither blown away or disappointed by the CAAD13's 105 Disc build. It 100% fit the bill for a $2800 bike. But I was a touch disappointed to not see the Hollowgram Si spiderring crank make an appearance. 
But, the ride itself was solid, but not immediately mind-blowing. That said, the EXACT SAME could be said for my CAAD12 Ultegra out of the box. For the most part, amazing stock builds have never been the CAAD's jam, and this 13 was no difference. 
For more on early ride impressions, read my early review from a couple months back. 
My Window to Upgrades and Weight Gain—Er, Loss
The MO with any CAAD is upgrade to unlock the bike's potential. So, that's what I did. Here's the list: 
To start, I slapped on a set of Hunt Aero 34 Wide wheels. The subtle, sorta-aero profile really fits the character of the CAAD13 (a sort of aero bike), while Hunt's "fastest aluminum wheelset in the world" claim nicely matches Cannondale's "the ultimate alloy bike" claim.
So, why the hell not. Turns out, the Hunt 34s are a HELL of a set of wheels—and chopped a good half pound off in the process (from about 20.3lbs to 19.5lbs). 
Next up was aggressively cutting down the steer tube and firing on a bizarre 120mm -17 degree stem. I ran a shorter 100mm stem for a bit. Comfy, yes, but the short stem combined with the newly lengthened headtube resulted in a too-upright position. The setup felt totally fine, but not precisely to my liking. 
I'll likely slam this just a touch more (as soon as I get around to finding a better bearing cover, so please stop yelling at me). 
I didn't get on with the Prologo whatever saddle.
So, to prevent this: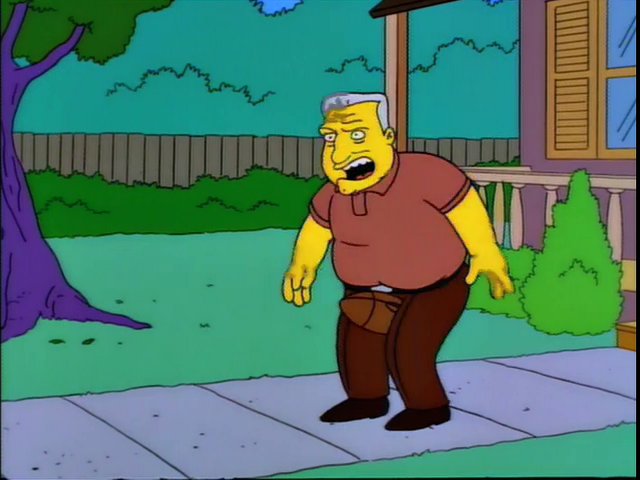 I fired on a Fizik Antares saddle. Again, not my go-to choice (it was just lying around the house), but the broad nose is a nice place to be when in a back/bone-breaking aero-yadayada position.
From there, I installed a
4iiii powermeter
(nicely installed on a lighter and stiffer spare Hollowgram Si left side crank I had around). Recently I swapped on a new and not-at-all cracked Cervelo S5 aero handlebar. Kind of an odd choice, but I think it matches the whip's aero ambitions nicely.
When spring hits, I'll swap over my spidering crank from my CAAD12. Before the Spidering swap, the weight dropped from almost 21lbs to 19.4 (that's probably around 19.3 or so now with lighter bar etc). Not light by any means, but not super heavy either. Sub 19 is 100% doable—which is in range of your Giant Propels etc. Because, after all, a good bike is like eating an orange—
Okay, okay—let's ride. 
Cannondale CAAD13 105 Disc Ride Impressions
"Powerful like a gorilla, yet soft and yielding like a Nerf ball" 
I've put about 2000km on my CAAD13 so far. That includes riding the bike at length out of the box (re: totally stock), and in upgraded form. 
As mentioned, the first upgrade for any serious rider will be a set of stiff and either subtly or aggressively aerodynamic wheels. Maybe it's just me, but a set of hyperlight climbing wheels would betray the CAAD13's character and aesthetics. 
So, how does the CAAD13 ride? Smoothness in the front end is immediately apparent. While the rake and shape of the fork doesn't 100% do it for me, something *is* working up there in terms of creating a surprisingly cushy ride for aluminum. The stock 700x28 tires surely help here, of course.
As for the rear end? Smooth, but not unlike the CAAD12, there's a touch of crashiness when moving over rough terrain at slow speed. Totally unlike the CAAD12, however, the CAAD13 gets smoother and less crashy as the pace heightens—a good thing. 
Cannondale has thrown all sorts of claims about stiffness around, and I have no real reason to doubt anything. From what my 160lb-ish frame can tell, this is a very stiff bike that responds very well to whatever Burns-like effort I can muster. It might be in my head, but there's a touch less "snap" than you're to find with the CAAD12 when riding at low speed. 
But when at speed, I *will* confidently say that the CAAD13 picks up and holds speed extremely well.
On a recent group ride with some people far cooler, smarter, faster, and better looking than myself, I the bike responded extremely quickly to extra watts when accelerating from 35km/hr into the 45km/hr range. Hunkering into the drops and on the rivet, the CAAD13 just felt absolutely, totally, brilliantly *right*. Tight and responsive and alive and like an A Wing—"Now this is pod racing!", I didn't say, but surely meant to.
Riding solo the past few weeks, I was worried the bike might disappoint in a fast group/race simulation setting (I find it's hard to really understand a bike's capabilities until you put it through its paces in a group scenario). But, not so—the bike felt twitchy and responsive in all the right spots, and I didn't feel like anything was lacking whatsoever. Bridging gaps and responding to silly Sunday afternoon attacks, the CAAD13 was seriously, definitely head and shoulders above what my CAAD12 is capable of. Seriously, seriously impressive stuff from a $2800 bike. 
How the CAAD13 handles rolling terrain and climbs in a race setting remains to be seen. I've been training on some longer climbs, and so far everything feels a-okay, if not mind-blowingly exceptional. I'd like to do a comparison test between the CAAD12 and CAAD13 on some steeper terrain—keep watching the skis! 
"Ride the CAAD13 and you'll agree, Zagreb Ebnom Zlotdik Diev!" 
The CAAD12 might just be my favourite all time bike for a few reasons. Partially because I bought it and I have to defend its honour to the hilt.
But it's also great for perfectly cromulent reasons. Case in point, the handling. I won't go into endless platitudes about how it "goes where you point it" or "feels like it's on rails," because I don't know what those words mean. 
But, got dang does the CAAD12 handle. For a lightish bike, it never felt twitchy when descending like a weirdo. For crits and fast flat stages, the turn in was immediate, the ride felt planted, and you never felt like you were getting blown around or skittering across rough surfaces. All good things!
So, what of the CAAD13? 
Well, a few things. In the name of boosting tire clearance and—I suspect—appealing to the more comfort oriented, the wheelbase has been lengthened. That results in a couple of things.  
The good is stability, stability, stability. At speed or descending it simply feels *solid.* No weird noodles or shimmies when descending, and while the Hunt wheels pick up just a hair of wind, it's never enough to make one scream "sock puppets" and run to the hills. I absolutely adore how this thing descends and holds speed. 
Maybe I'm still learning to muscle the CAAD13 around, but that immediate, snappy turn-in that made the CAAD12 such a hoot to whip ass in crits or through "should I be doing this shit?" technical corners takes a bit more effort to tap into.  
But, a few things to consider: big, stock, not racy, winter-ready 700x28 tires probably dull the ride a bit (which is fine: they've been a great, reliable, Toyota Corolla of a wheel so far). Wet weather miles invariably bring the pace and cornering confidence down as well, and I've had no real chance yet to rail the CAAD13 into tight corners in a race situation. So, I'm going to delay any rock bottom opinions at this point. But, given the slight change in geometry/rake, I wouldn't be 100% surprised if that was a side effect.
Is that a dealbreaker? Nope, not even close. All bikes are different, and I have no doubt the CAAD13 will make a stellar crit bike when the time comes. In fact, weirdly, the way the CAAD13 seems to want to pull the rider back to centre reminds me *a lot* of a friend's Pinarello Dogma something or another (I can't remember the precise model). Think about that for a second: a $2800 bike retains some of the ride characteristics of a friggen Dogma. Neat.
Spec and the Small Things
The pretty-much-totally-complete R7000 Shimano 105 is by and large a treat to operate and ride with. A surly friend of mine told me it's redundant to review groupsets when reviewing bikes, and he's kinda right. But given that it's my first outing with this groupset, a few things. 
The shifts are *vastly* superior to Ultegra 6800, full stop. The disc brakes feel infinitely better than my SRAM Apex brakes, and I feel no real difference between these and Ultegra spec ones. 
Tiny quibble: there's a funny "click" at the top of the 105 levers. It feels weirdly intentional—almost like a large button you can click at where the lever meets the hood. Why this is, I have no idea, and sometimes I pretend I'm shooting proton torpedos at cars and other objects while JRA. But over rough surfaces, you can hear them rattling—so, my question for Shimano is this: "what's that rattle?"
The equipped crank and rings are fine, no complaint, but was slightly disappointed to not see the Hollowgram Spidering on here. Interestingly, Cannondale has opted to *not* equip *any* of this year's CAAD13's with said Spidering and Hollowgram cranks. That's not a dealbreaker, but the inclusion of the Hollowgram system on prior CAAD12s really made the builds feel special, carefully considered, and race-ready. If I had one major improvement to suggest for Cannondale next year, it's that—offer a 105 or Ultegra build with the Hollowgram crank! 
The only *real* issue I have is that 11-30 cassette. I usually do the 11-28 thing, and long 30-40 minute climbs or hard 8 minute climbing efforts can be a chore when you just can't quite find the right gear. Cassettes are cheap and easy to swap out, but it'd be nice if Cannondale could opt for the racer's choice cassette on future builds. 
The cabling is tidy and, for internally routed options, pretty simple. I like the cable port on the downtube, and haven't heard any rattling etc. Groovy.  
The supplied seat post looks cool, but is a bit fiddly to work with. Using a mini-tool to make on the go adjustments, the bolt closest to the seatpost is a bit difficult and slow to access. Not a huge deal—once your fit is dialled, you won't think about it for ages. 
The fender mounts are a smart, low-key touch—I haven't installed fenders yet, but will soon. In short, winterizing should a cinch, which makes the CAAD13 a very, very tempting winter-to-spring, training-to-racing rig. 
I've made mention of this before, but the seatpost wedge design is very slick. Bonus: there's plenty of clearance for a torque wrench, here, when adjusting seatpost height. Smart touches like that just tickle me pink.
On the whole, this is a simple, no-nonsense, and quite elegant bike from an engineering, maintenance, and build perspective. As a former mechanic and contrarian, that means a lot. There's not a ton I would change outside of the crank, seat post design, and—sigh—maybe chopping that headtube down just a hair. 
Final Thoughts
I fear sock puppets and change. So, naturally, I feared the CAAD13. I didn't like the dropped seatstays when it came out. I scratched my head at the colour schemes and low-key Cannondale branding. And I bemoaned the loss of the CAAD12's classic, please-slam-my-stem geometry. 
So, I came in critical with the CAAD13. I expected it to feel cumbersome, unresponsive, and heavy. 
But, it never felt that way—quite the opposite. And as the miles racked up, the CAAD13 made more and more sense. Once I got the fit dialled, base miles melted away. And when those first bouts of intensity came along, I was insanely pleased to discover that it absolutely rips and responds just as you want it to at speed. That was always true of the CAAD12, too, and the fact that they've managed to build on that return is huge.  
It's not in its truest form yet. As with any CAAD, the upgrades you put into it end up making the bike. Which I love. And so far, the more I customize it, the closer I feel to its true, still-not-totally-tapped core. 
For now, I will call the CAAD13 the best winter bike I have ever owned. It's fast, comfortable, fun, has more than enough tire clearance to ride gravel (I'm guessing 32s will fit), and is easy to winterize. 
How will it fare come race season? Time will tell, but I'm very optimistic. Given that in some small way the CAAD13 feels connected to and related to its bigger, aero sibling—the SystemSix—I really, truly expect big things from this bike when March hits. In short, I'm very happy to report that my contrarian addiction to aluminum remains intact. 
At speed, this *does* feel like one of the fastest bikes I have ever owned. Full stop. And this bike costs $2800CAD. Yes, a few dollars will go into upgrades, but that is an insane amount of value—especially now that we're living in the age of $8,000 Ultegra builds and $20,000 Cervelo S5s. This is a very different bike than the CAAD12, yes. But Cannondale has yet again managed to deliver a bike that, when you ride it, feels like a delightfully devilish cycling secret—an affordable, well-thought-out, and fast-as-hell race bike on a budget forged from metal. 
The industry's changing in big ways, and so to is Cannondale's emotional and intellectual approach to the bikes they create. Yes, some of what made the CAAD12 special has been lost in the move to the CAAD13. I hesitate, to be honest, to use the word "lost." It's just that the CAAD12 and CAAD13 are very, very different animals so. 
But here's the thing: the more time I spend with the CAAD13, the brighter and brighter it shines. And the more I begin to discover its own unique, totally distinct sparkle and appeal. That simply cannot be said for many, many bikes on the market—a huge achievement in itself. 
The next wave of aluminum is here. And it's pretty damn good.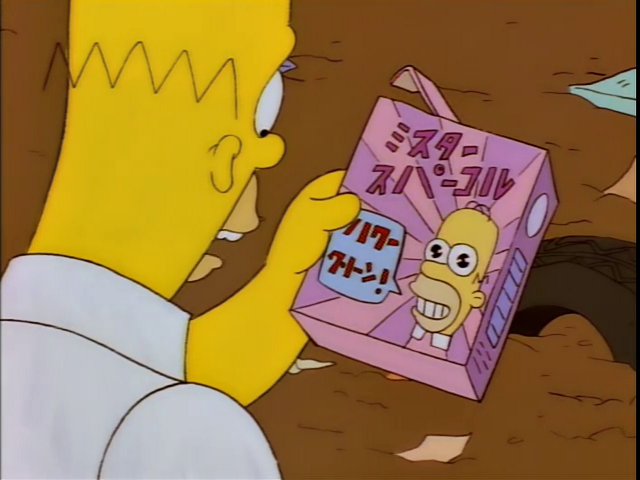 ---
60 comments